China Mobile Tianjin Launches DoubleS-OTN Premium Private Lines to Build an All-Optical Smart City
With the help of China Mobile Tianjin, Tianjin received the Enabling Technologies Award at the World Smart City Awards in China at the Smart City Expo World Congress held in Shanghai in October 2021. The achievement marked Tianjin's success as a global leader in all-optical smart city development.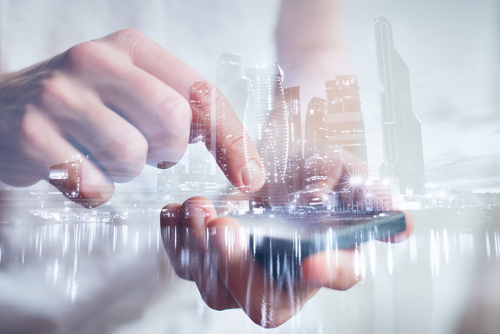 Tianjin is an economic center in the Bohai Economic Rim and the largest port city in northern China. In 2020, Tianjin's GDP was CNY1.4 trillion (US$219 billion), with a population of about 13.9 million. For China's 14th Five-Year Plan, Tianjin pledged to develop its digital economy and promote integration of the Internet, big data, and AI with the real economy to build a city that pioneers AI applications. To build a smart city and integrate the digital economy and real economy, Tianjin required a premium network that could provide fast, secure, and reliable data transmission channels and maximize data value.
For the Digital Tianjin era, China Mobile Tianjin has built "Speedy" and "Smart" DoubleS-OTN premium private lines to better meet the data transmission quality requirements of the city's enterprises and public institutions. DoubleS-OTN provides customers with smart and reliable private line services that feature:
Ultra-fast provisioning
Ultra-low latency
Ultra-high bandwidth
Performance visualization
One-click rate increase capabilities
DoubleS-OTN combines systematic hardware capabilities and service-based software capabilities — perfect for cities looking to maximize their digital potential.
With an OTN network laying the foundation for speedy network transmission, China Mobile Tianjin first built a high-quality highway for information transmission based on refined planning, developing a solid all-optical base for a smart city. The operator conducted OTN network planning and implemented precise coverage phase by phase. An appropriate amount of metro OTN channel resources were reserved and access OTNs in key areas were constructed to build sustainable network architecture and meet the requirements for fast private line provisioning.
China Mobile Tianjin deployed over 10 core nodes, over 100 aggregation nodes, and over 500 access nodes by using optical cross-connect (OXC), automatically switched optical network (ASON), and single-wavelength 200G technologies. As a result, the network covers the entire 12,000 square kilometers of Tianjin, building an intelligent, interconnected, and all-optical highway for information. It also enables service provisioning within days, 1 ms latency, and 100G bandwidth. Its network latency is extremely low: 0.5 ms between Tianjin Central Urban Area and Tianjin Binhai New Area, 1 ms in Tianjin, and 2 ms in major business areas in the Beijing-Tianjin-Hebei region.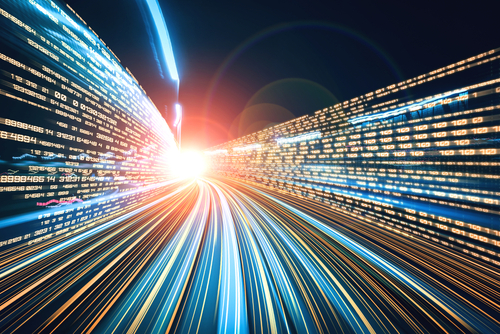 China Mobile Tianjin strengthened its soft capabilities for operating the information highway, and redesigned its offerings and customer-oriented business processes. By integrating with Huawei's network management and control system, iMaster NCE, China Mobile Tianjin also developed an online portal to serve private network customers, so they can access offerings and services in the same way they might access services from an OTT provider. In terms of smart experience, DoubleS-OTN has three highlights:
Visualized: The progress of private line provisioning and fault handling is visible to customers. They can also request the process be accelerated or submit feedback online.
Manageable: The private line performance visibility function easily conveys latency, bandwidth utilization, and availability among other SLA indicators to customers. This helps them to better understand how their private networks are performing.
Easy to use: The intelligent speedup function allows bandwidth to be changed dynamically. Basic bandwidth for customers is assured and they can dynamically adjust their bandwidth on a weekly or even daily basis according to actual service requirements.
After one year of market development, China Mobile Tianjin has made breakthroughs in various domains including public service, finance, healthcare, education, and technology industries. Further contracts have been signed to deploy over 1000 DoubleS-OTN premium private lines, with a revenue expected to exceed US$10 million.
In the future, China Mobile Tianjin will continue to optimize DoubleS-OTN premium private lines, raise the product capability of cloud-network integration, and further integrate smart all-optical network technologies with 5G, big data, cloud computing, and AI, as well as the real economy.
Read more about the Huawei iMaster NCE and our Premium OTN Private Line Solution.
About the Author
Li LinXian, Manager, Enterprise Information Support Center, China Mobile Tianjin

---
Disclaimer: Any views and/or opinions expressed in this post by individual authors or contributors are their personal views and/or opinions and do not necessarily reflect the views and/or opinions of Huawei Technologies.