Protecting Italy's Wetlands with Nature Guardian Technology
In this guest post from our partner Rainforest Connection (RFCx), Partnerships and Growth Manager Todd Hatcher introduces three biodiversity hotspots in Italy protected by "Guardian" technology under the Huawei TECH4ALL initiative.
A bit of background…
Guardians are solar-powered devices designed to protect and study ecosystems, including woodland, rainforests, oceans, and wetlands. They collect audio data from the environment and are connected by a wireless network to a cloud platform. Trained to recognize certain sounds, cloud AI then interprets the audio data the devices collect.
When threats are detected – like the sound of gunshots from poachers or the trucks and chainsaws that indicate illegal logging – alerts can be sent to rangers' phones via an app in near real-time. When animal sounds are detected, the information can be used by researchers to study animal populations.
Currently, RFCx is running 22 Nature Guardian projects globally. Learn more about the projects supported under the TECH4ALL initiative.
---
Astroni Crater Basin
Near Naples in the Campania region of Italy lies the enormous Astroni Crater (Cratere Degli Astroni). Formed around 40,000 years ago by a volcanic eruption, the Romans once used the area's hot springs as thermal baths. The site is now home to a nature reserve managed by WWF Italy, and contains small lakes, lush vegetation and a variety of amphibians, reptiles, birds and mammals—even wild horses.
Within Astroni Crater

Unfortunately, this oasis has long been subjected to poachers who illegally hunt birds in the reserve. Additionally, people will sometimes shoot fireworks from the rim of the crater, which then fall into the reserve and can start forest fires.
To solve this problem, RFCx's lead field specialist traveled to Astroni in order to install Guardians, RFCx's solar-powered listening devices, at sites throughout the area. RFCx's objective is twofold: to empower WWF Italy to monitor for the sounds of poaching and fireworks, and to develop an in-depth understanding of the reserve's biodiversity. When the sounds of gunshots or fireworks are detected, park management is alerted. This allows them to know where and when these activities take place, and establish patterns of activity—ultimately allowing park management to stop the activity before it happens. Guardians were placed in trees at the rim of the crater and within the crater itself.
Guardian deployed in Astroni Crater basin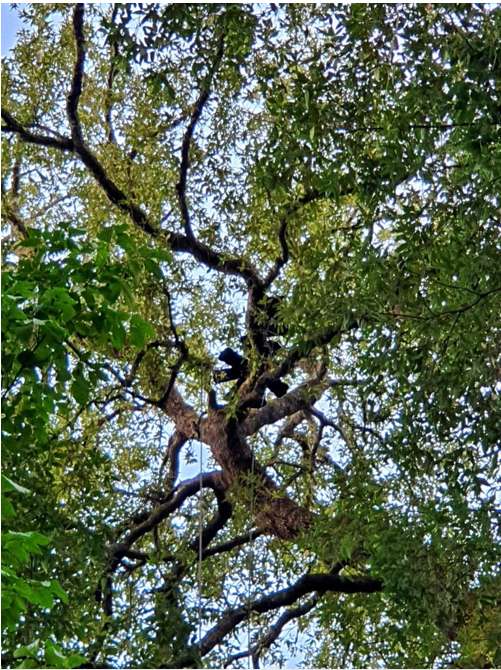 Here, poachers will even sometimes play bird calls over a loudspeaker in order to attract birds to hunt. After an RFCx Guardian listening device was deployed, it picked up the sound of one of these "fake" bird calls, which park management was able to identify due to the repetitive nature of the sound.
And in December 2021, using data supplied by the RFCx Guardian devices, WWF Italy organized an operation with the Provincial Police to find and dismantle the poaching equipment. WWF was able to identify the recorded calls and locate the station due to the repetitive nature of the recorded bird calls, and by identifying the barking of dogs used by the poachers.
Protected by Guardians: Bird calls collected by Guardian devices
Tuscany: Orbetello
In Tuscany, the Orbetello Lagoon is an important protected area which welcomes thousands of migratory birds every year, including flamingos, cormorants, herons, ibis and osprey. This oasis is also managed by WWF Italy, and poachers will often illegally hunt birds over the lagoon. RFCx faced a unique challenge at this site, as the lagoon is a coastal area with very few large trees in which to place Guardian devices. Ultimately, one device was placed within the canopy of a solitary cork tree, while the other was installed on top of a nearby lookout tower overlooking the lagoon in order to properly monitor the area.



Tuscany: Burano
In Tuscany, The Lago di Burano Nature Reserve is another WWF-managed oasis situated on a strip of land between the Tyrrhenian sea and Lake Burano. It is home to more than 300 bird species, along with mammals such as porcupines, badgers, foxes, wild boar, weasels and even wolves. The reserve contains beautiful beaches and dunes, educational nature trails and a butterfly garden. Here, Guardians were placed high in coastal trees to monitor local biodiversity and to alert for poaching.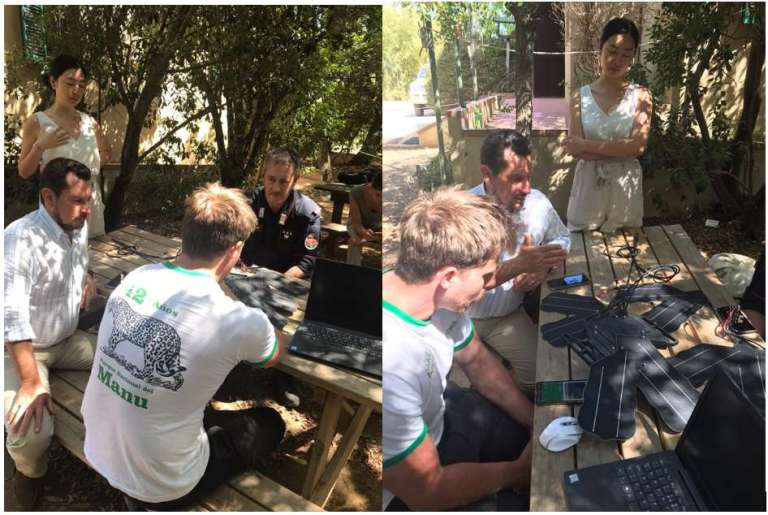 Tuscany Meeting
During installation, Huawei facilitated a meeting between RFCx, WWF Italy, and the Tuscany Forestry Police to demonstrate the Guardian devices and explain how the live streams and AI detections work. WWF reports detections of illegal activity to the Forest Police, who will now be able to better understand the threats to these reserves.
Download the RFCx app to listen to rainforests in real time!
About the Author
Todd Hatcher, Partnerships and Growth Manager, Rainforest Connection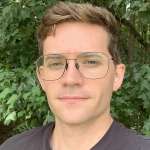 Todd is based in Atlanta, Georgia. When he's not working to raise funds for the protection of vulnerable ecosystems, he spends his time traveling with his fiancé and hiking with his dog.
---
Disclaimer: Any views and/or opinions expressed in this post by individual authors or contributors are their personal views and/or opinions and do not necessarily reflect the views and/or opinions of Huawei Technologies.