Huawei ADN @ MWC22 Barcelona: 5 Technologies to Support Carriers on the Digital Journey
MWC22 Barcelona will be held from February 28 to March 3 in Spain's Barcelona. And at the event, Huawei's Autonomous Driving Network (ADN) will be on show to demonstrate solutions and best practices for 2C intelligent O&M, 2B private-line e-commerce, and 2H premium broadband.
The solutions are designed to help carrier networks evolve towards Level 3 autonomous driving networks and accelerate their digital transformation.
What are the cutting-edge technologies driving the Huawei ADN?
Technology 1: IntelligentRAN for Saving Energy in Mobile Networks
Challenge: As 5G becomes more pervasive, carriers are deploying multi-band, multi-site, multi-channel, and large-bandwidth networks. The knock-on effect of this is significantly higher network energy consumption. Minimizing energy consumption while ensuring user experience has become an increasing challenge that requires in-depth analysis of diversified service requirements; traffic variations during peak and off-peak hours; and the suitable on-demand allocation of air interface resources such as sites, spectrum, channels, and resource blocks (RBs). Traditional manual methods cannot meet these requirements.
Solution: Huawei is pushing ahead to implement IntelligentRAN on wireless networks. One of the key application scenarios of IntelligentRAN uses digital twins to reduce energy usage in wireless networks to an industry-leading level. The solution coordinates networks and sites to boost the amount of saved energy without affecting experience in multi-band, multi-site, and multi-channel scenarios.
The network-level energy-saving feature collects data (coverage, load, service, and other data) from each site to develop the digital twin model, so the network can identify co-coverage between sites. It performs deep learning based on the historical data of each site using intelligent algorithms to predict traffic trends, generate an optimal energy saving policy, apply the policy to base stations, and continuously optimize the model based on KPI results.
Site-level energy saving develops energy-efficiency models for different frequency bands of each site based on historical data. The models simulate and predict energy-efficiency changes for different loads and services on different frequency bands and coverage, enabling the intelligent diversion of traffic. For example, energy-efficient devices can be used to provide traffic-heavy services and real-time shutdown can minimize site energy consumption without affecting user experience. Live network tests verify that this technology can reduce the energy consumption of devices on wireless networks by over 25% without compromising network quality.
Technology 2: Intelligent Disaster Recovery Evaluation for the 5G Core Network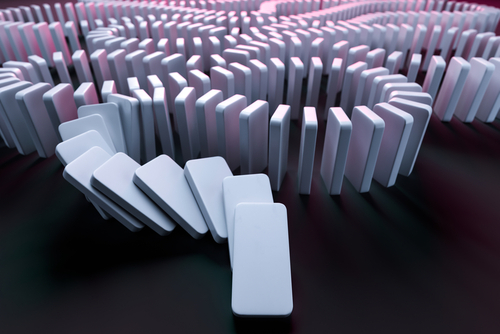 Challenge: The core network – the hub of the mobile network – requires high reliability. In fact, just a slight core network fault can have a devastating impact, with statistics showing that more than 20 core network incidents have occurred globally since 2019, 70% of which were caused by network changes. And as 5G is increasingly applied to more industries, the reliability and disaster recovery (DR) mechanisms of the 5G core network is more important than ever. Traditional DR evaluation relies on analysis, judgment, and decision-making from experts. Potential risks and major faults cannot be efficiently addressed.
Solution: Huawei ADN provides DR evaluation on the core network by simulating the DR switchover process on the digital network mapped to the physical network. This technology simulates traffic impact on each 5GC node based on the multi-dimensional intelligent evaluation capabilities of models, including NE information, impact flow control, terminal behavior, networking, and fault-recovery models, forming surge impact simulation curves to help identify the impact volume and overload risks of path switchover.
A DR switchover plan can be evaluated within minutes. The technology continuously optimizes the switchover plan by optimizing intelligent flow control parameters using Huawei's unique hyperparameter tuning HEBO algorithm. Switchover plans can be dynamically adjusted and optimized, preventing blind switchover and improving switchover decision-making capabilities, and ensuring successful network DR switchover.
Technology 3: Intelligent Optimization Based on the IP Network Digital Map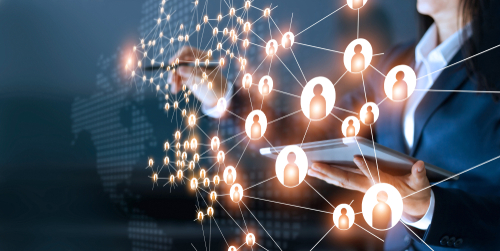 Challenge: One carrier in Africa encountered a range of issues after deploying 5G networks. Due to underdeveloped infrastructure, optical fibers were often accidentally damaged during excavation, causing partial traffic congestion and link bandwidth to exceed the threshold, hindering the 5G user experience. With the pandemic forcing people to work from home, 5G traffic surged, leading to even more issues. The carrier was unable to send engineers to promptly repair optical fibers onsite. Remote, manual adjustment was the only viable method to avoid congestion, which took over 3 hours each time, resulting in numerous user complaints.
Solution: The Huawei ADN uses various protocols, including link discovery and In-situ Flow Information Telemetry (IFIT), to develop a real-time network digital map for automatic traffic and path scheduling. This digital map uses over 80,000 KPIs to provide information on five layers (NE, network, protocol, slice, and service) for users to promptly detect network changes. It automatically analyzes congestion points during planning to facilitate accurate capacity expansion and perceives network changes in real time during O&M to quickly reduce congestion and balance network loads. It also offers a built-in path computation algorithm that includes over 15 factors, including bandwidth, latency, traffic, and availability to automatically plan network paths for services, detect network congestion in real time, and automatically adjust paths to ensure service SLAs.
Technology 4: Intelligent Trail Recommendation for Optical Private Lines
Challenge: In finance, connections between HQs and branches or service outlets and transaction platforms carry a wide range of information, from electronic transactions and market data to accounting and authentication files. This requires carriers to provide secure and stable private lines with low latency, which accelerates transactions and boosts profits.
In another example, carriers' traditional trail computation systems recommend private line service paths based on network availability. However, customers are often not provided with low-latency private lines due to issues like faults.
Solution: Huawei ADN's trail recommendation for optical private lines uses the RankNet algorithm to locate root causes of trail faults and suggest fast fault rectification methods based on comprehensive network fault scenarios. The technology ranks paths based on factors, like bandwidth usage and service stability. It fully integrates available paths after fault rectification or capacity expansion, and intelligently recommends optimal paths. The recommended private lines provide a latency 30% lower than the industry average.
Technology 5: Intelligent Prediction of Risky Optical Transmission Links

Challenge: In one example, a severe flood damaged local communications infrastructure over an area that contained over 100,000 optical fibers and tens of thousands of optical cables. At a time when communications were crucial, rainwater in equipment rooms damaged the optical fiber connectors and the extreme weather affected the aerial optical cables outside, bending the fibers. As performance gradually deteriorates, potential risks become faults that affect services, and recovery is slow. To prevent this, the carrier assigned hundreds of O&M engineers to conduct a three-month assessment after the event, which was time-consuming and labor-intensive.
Solution: Huawei ADN uses intelligent link-risk prediction technology to assess network health and predict risks. Huawei's exclusive graphical self-monitoring and evaluation algorithm for neural networks applies six risk prediction factors to analyze weak optical signal trends, predict and rank potentially risky links, and highlight those most at risk. The system automatically identifies the impact of risky links on services, quickly locates the root cause of faults based on the fault propagation diagram, and provides handling suggestions to ensure network health.
To learn more, we hope to see you at the Digital Operations Transmission area at MWC22 Barcelona from February 28 to March 3.
---
Disclaimer: Any views and/or opinions expressed in this post by individual authors or contributors are their personal views and/or opinions and do not necessarily reflect the views and/or opinions of Huawei Technologies.