Three Keys To Tackle Society's Tough Questions of Tomorrow
A paradigm shift is occurring in higher education with the emergence of new methods, models, and missions of learning. This is much needed because the ICT industry hasn't made serious breakthroughs in theories for the past 60 years. Part of that stems from an inherent focus on going from "1 to N" ramping up to deliver applicable and effective solutions to customers. But as we look to the future, in order for industry and society to continue to progress, a renewed focus on "0 to 1", or investment in basic research, is imperative. Many innovation opportunities arise when it comes to addressing the biggest challenges confronting society. Challenges such as global warming, pandemics, and crime generate pressure to provide clean technologies, vaccines, or better means of providing security. Renewed investment at this stage is essential and it cannot be done effectively without cooperation between industry and university.
Three aspects are needed to ensure fruitful cooperation and a promising future for the industry in the years to come:
University and industry collaboration can result in theoretical breakthroughs
The industry can help universities to focus their research by sharing the challenges they face and provide funding. In this way, universities can leverage their strengths to address long-term challenges. In fact, universities have long played a major role in basic research guiding the development of industry across the globe. Universities and industry should work together to address the bottlenecks faced by the information industry. For example, Huawei has consistently invested at least 10% of its revenue into R&D each year and has committed to spending at least US$400 million on university partnerships annually. Even in a period of recession, continuing to focus on R&D is important for the long term.
Align on the "hard questions" for more rapid results
Long-term investment is needed for real socio-economic impact. Innovation opportunities that are riskier, longer-term, and larger in scale frequently hold the greatest potential for positive social returns. Through deeper collaboration, universities can have more clarity as to what society, and therefore industry needs. This can bring basic research into the application phase more rapidly. Huawei works with more than 300 universities and 900 research institutes and companies worldwide.
Industry and academia can develop a new model driven by vision and application. Together, we can define "top challenges" in the industry and conduct joint research.
This model contains two aspects: First, universities, research institutes, and industry should align their definitions for those "top challenges". This will help them agree on industry vision and challenges and explore next-generation technologies.
Second, through the dual drivers of vision and application research, we carry out joint research into basic theories and advanced technologies in various domains. We should work together to ensure that our research and talent keep pace with the latest developments.
Polar codes, designed to address concerns with latency in 5G, and Massive MIMO, leveraging a "massive" number of antennas resulting in significant throughput and efficiency improvements, are key technologies in 5G. Both of them are the results of joint research between academia and industry.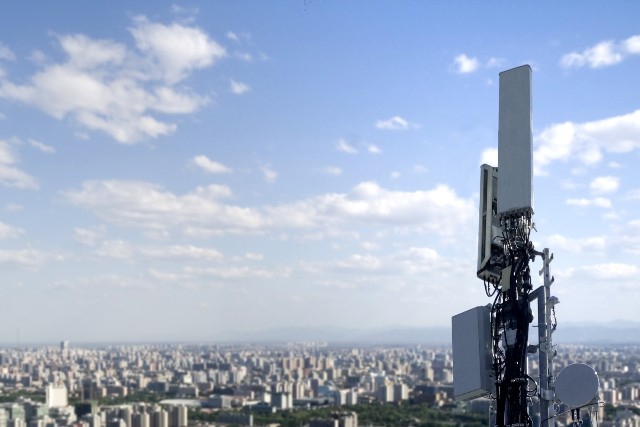 Equipped with the "tough questions" from industry, universities can cultivate next-gen tech talent
Universities and industry should conduct joint research and talent cultivation to create a workforce with relevant, future-proof skills and influence the direction of innovation. Because of the risks and costs involved, it is likely that innovations will come about faster in areas where there is talent and equipment already available. Joint research programs can provide a talent pool for the industry. Huawei is home to 15,000 basic researchers, including more than 700 PhDs in math, 200 PhDs in physics and chemistry, and more than 5,000 PhDs in engineering. As a massive ICT enterprise operating in 170+ countries and regions, Huawei provides the "playground" on which our teams of researchers tackle the hard questions, in partnership with the university.
This talent development is not the responsibility of universities alone, however – the industry must support universities to support the huge talent demand. Huawei funds international tech competitions and provides competition problems. This gives students opportunities to understand the industry's top challenges.
Through sponsorship of world-class competitions such as ICPC (International Collegiate Programming Contest) and hosting their own, the industry can work closely with students on some of the tough questions of tomorrow. This is part of the thinking behind Huawei's latest Tech Arena competition series, launched this June at VivaTech in France.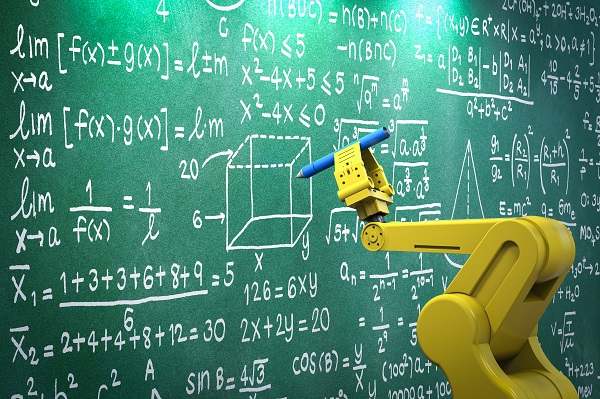 These efforts will help address the critical digital skills gaps that exist globally and within different markets. For example, the European Commission has set out its strategy for a 'Digital Decade', aiming to have 20 million ICT specialists and basic skills for at least 80% of the EU population by 2030.
Read more: DigiTruck France: A Step Closer to Digital Inclusion
Similarly, looking at Asia, a Korn Ferry report warns of a potential talent shortage of 47 million skilled workers by 2030 and US$4.238 trillion in unrealized annual revenues across the region. The Asian Development Bank (ADB) estimated that 65 million jobs will be created annually in the Asia Pacific (APAC) till 2025, resulting from the increased use of digital technologies amidst the COVID-19 pandemic. With accelerated Digital Transformation investments creating economic gravity, IDC predicts that the digital economy will accelerate, with over 65% of APAC GDP expected to be digitalized and spending to hit US$1.2 trillion between 2020 and 2023.
If we want to narrow the gap, it is paramount that we work together to immerse university students in real problems faced by the industry, and equip them for successful careers ahead. The time to do this is now.
Reposted from TechWire Asia.
---
Disclaimer: Any views and/or opinions expressed in this post by individual authors or contributors are their personal views and/or opinions and do not necessarily reflect the views and/or opinions of Huawei Technologies.