How All-Flash Data Center Solutions Can Strengthen Your Data Infrastructure
Data infrastructure is a digital infrastructure that promotes and facilitates best-in-class data sharing and consumption. In recent years, data has become the major factor of production, and a more important resource than oil. Data provides invaluable information that informs our decisions, and is therefore driving the need for robust, premium data infrastructures.
So, what is data infrastructure?
Let's use an analogy. Think of data infrastructure as a road. Road infrastructure consists of more than just the ground – it also includes physical roads, traffic signals, and standardized road markings and signs for safety. Similarly, data infrastructure also consists of more than just physical servers and networks.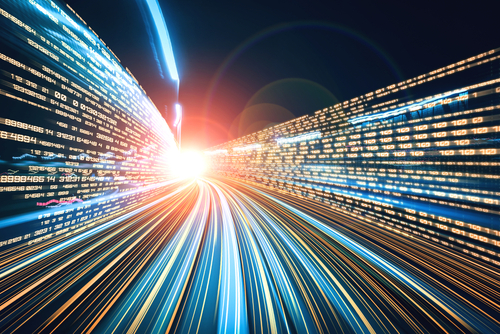 According to The State of Open Data, an initiative of the Open Data for Development (OD4D), data infrastructure consists of:
Data assets, such as datasets, identifiers, and registers.
Standards and technologies used to curate and provide access to data assets.
Guidance and policies that inform the use and management of data assets and the data infrastructure itself.
Organizations that govern the data infrastructure.
The communities involved in contributing to or maintaining it, and those who are impacted by decisions that are made using it.
Clearly, this is a broad definition that identifies all the relevant building blocks, and there is a lot to cover when picturing an ideal data infrastructure. But just as roads are integral to public infrastructure, the physical hardware, especially storage devices, are fundamental to data infrastructure. Next, I'll talk about the ideal data infrastructure from the aspect of hardware, or more specially, the storage.
What is the ideal data infrastructure?
Assume a commercial bank plans to launch a marketing campaign to bring in more potential customers. Its marketing department would contact online/offline shopping platforms, ride-hailing/ride-sharing providers, cinemas and so on, to provide better publicity to new customers. The department would need the technical and data analysis departments to collect and process data to categorize these potential customers. Ideally, a marketing campaign at this scale would supply both a mass of data and human resources, and the smooth flow of data between IT devices. However, most banks are plagued by insufficient storage capacity, ineffective data flow, and outdated management.

So what kind of data infrastructure do we want? Put simply, an ideal data infrastructure features sufficient storage capacity, effective data flow, and intelligent management capable of dealing with today's and tomorrow's challenges.
In 2019, China Academy of Information and Communication Technology (CAICT) — a research institute operated under the Ministry of Industry and Information Technology of China—released the White Paper on Data Infrastructure 2019 together with Huawei. This document points out that an ideal data infrastructure must be converged, collaborative, intelligent, reliable, and open.
Converged: Virtualized workloads, which require higher storage capacity, usually create massive waste in terms of redundant data, time, and effort. But converged data infrastructure is able to streamline processes by combining huge amounts of workloads, which explains the rise in popularity of hyper-converged infrastructure (HCI).
Collaborative: The complexity of data means various data sources and related data processing technologies will co-exist in the long term, and collaborative analysis is required to unify data scattered at different sites.

Intelligent: Smart data infrastructure uses machine learning, analytics, and AI for its IT operations as software overlays on top of hardware, optimizing resources and driving automation to save millions of management hours.
Reliable: A huge amount of data runs on the data infrastructure, including core service and private data. This data is essential to businesses, and must not be tampered with, lost, or leaked.
Open: There are many segments and participants in the data industry, which means data, products, and services need to be coordinated to support business development. As a crucial part of this industry, open data infrastructure is needed to attract more participants.
Huawei All-Flash Data Center Solution: Smart Data Infrastructure for Tomorrow

2022 marks the 21st anniversary of Huawei making its first steps in the storage realm, and since then, it has never stopped making investments in R&D. Now, Huawei is a mainstay in the leader sector of the Gartner Magic Quadrant, an industry analysis that measures the "Completeness of Vision and Ability to Execute" for all major storage players.
At present, explosive data has become the core means of production and the catalyst for the digital economy. In the next 5 to 10 years, the amount of data to be stored will increase from 32 zettabytes in 2018 to 180 zettabytes by 2025. So, what is the best play in all-flash data center trends? Huawei has the answer: the Huawei all-flash data center solution.
The Huawei all-flash data center solution includes OceanStor all-flash storage, OceanProtect data protection, NoF+ storage network, and DME full-lifecycle intelligent O&M, providing an effective way to build a green and energy-efficient all-flash data center. It has been widely used in core service systems of various industries, such as finance, telecom, healthcare, and manufacturing, to better mine enterprise data value and accelerate the digital transformation journey. Specifically, this solution comprises two major products:
OceanStor Dorado All-Flash Storage: The storage delivers up to 21 million IOPS and has the industry's highest reliability at seven nines. In terms of availability, the OceanStor Dorado storage provides comprehensive data availability capabilities that cover applications, devices, networks, and management.
OceanProtect Backup Storage: Huawei OceanProtect provides all-scenario data protection throughout the data lifecycle covering disaster recovery and backup. It helps customers achieve disaster recovery for production data, backup of critical enterprise data, and valuable data reuse.
As we move into a digital economy, data has become a new production factor and a basic and strategic resource. This new world is driving the upgrade of data infrastructure at which Huawei is at the forefront.
Huawei will continue to release better, more innovative data center solutions in the future.
Read more about Huawei's OceanStor data storage solutions.
---
Disclaimer: Any views and/or opinions expressed in this post by individual authors or contributors are their personal views and/or opinions and do not necessarily reflect the views and/or opinions of Huawei Technologies.