5.5G Core: What's in a Number?
Revolutionary changes to society have always been brought about by major technological innovations, with telecom technologies playing an especially large role. Looking back over history, we see that every generation of telecom technology has spurred a new round of innovation, giving birth to groundbreaking services, such as voice calling and texts in 2G, images in 3G, videos in 4G, and immersive, interactive, and intelligent communications in 5G.
From 5G to 5.5G: Different not only in number, but a big step towards the intelligent future
5G is transforming all facets of society and life. Featuring Enhanced Mobile Broadband (eMBB), Massive Machine-Type Communications (mMTC), and Ultra-Reliable Low-Latency Communication (URLLC), 5G has redefined the way we communicate and connect with one another, while also expediting the digital transformation of many industries. But despite such progress, the rise of new services, like VR, XR, and autonomous driving — together with the desire from more industries to go digital faster — means that telecom networks need to deliver even higher bandwidth, stronger connectivity, and greater intelligence.
Such demands are the driving force behind 5G's continuous development, leading to the emergence of 5.5G, which introduces an additional three key features:
• Uplink Centric Broadband Communication (UCBC)
• Real-Time Broadband Communication (RTBC)
• Harmonized Communication and Sensing (HCS)
5.5G is at the critical halfway point to 6G. After Huawei defined the characteristics of 5.5G for the first time in November 2020, and 3GPP designated 5G-Advanced as 5G's second phase in 2021, industry stakeholders have been devoted to refining the surrounding standards and making 5.5G a reality. Now 5.5G is here, and is set for commercial use within two years. It is due to spark an explosion in new services such as XR, holographic, and 3D experiences, as well as taking autonomous driving to L4. It will then pave the way for 6G, which is expected to arrive around 2030.

5.5G Core is the cornerstone for network evolution, service innovation, and all-scenario digitalization
Central to all of this is the core network, which acts as the nucleus of the entire network. It is where services covering all different radio access technologies (RATs) converge and future-oriented services will be unlocked. This is why the core network is essential in the evolution of the telecom industry, making 5.5G Core a natural fit for 5.5G.
As a pioneer of 5.5G Core, Huawei has been making key innovations in terms of both tech and services, promoting 5.5G Core standardization, fostering a sustainable ecosystem, and expediting 5.5G Core's commercial application.
Together with global industry partners, we have applied 5.5G Core to many different scenarios.
With 5.5G Core, Huawei has redefined calling — the fundamental service of operators that provides broad but also unique business and social value. Together with leading operators, we launched the New Calling solution based on the "1+3+N" architecture.
Specifically, the New Calling solution leverages one solid underlying network to enable three capabilities (UHD, intelligent, and interactive calling), allowing operators to roll out N innovative services. This solution aims to transform calling into a platform product, help operators develop 5.5G-oriented flagship services, and ultimately open up a new space for communications for both individuals and industries. For example, with New Calling, a claim can be settled over a call in just a few minutes, whereas in the past it might take 2 hours or more. So far, New Calling services have been piloted in a number of regions in China, with commercial use expected across China by the end of this year.
Related: New Calling: Bringing Our World Closer Together
Looking into other B2C services, we will see traffic surges due to concurrently generated content from UHD, XR, and glasses-free 3D services. To ensure a smooth experience for users, we have launched the high-throughput UPF prototype in partnership with China Mobile. Leveraging leading-edge technologies like dynamic multi-core aggregation and intelligent offloading, this UPF enables each user to enjoy 10-Gbps speeds even when there is background traffic.
As for the B2B sector, we have collaborated with operators to set up OT-UPF–based 5.5G flexible production lines for a number of enterprises. With technologies such as 5G LAN, multi-channel dual fed and selective receiving, as well as millisecond-level UPF hot backup, 5.5G Core can better meet industrial services' requirements for rock-solid reliability, super low latency, and deterministic network performance. Also, it is easier to centralize PLCs, cutting deployment costs in half. Production lines can also be adjusted more efficiently, with average time per production line shortened from seven days to just 15 minutes. All of this contributes to a 12% increase in the overall production efficiency.
To build a prosperous 5.5G Core ecosystem, we have worked with partners to identify and eliminate bottlenecks. For example, to further promote Data Channel technology, which is the key driver behind New Calling, we set up the 5G New Calling Foundry project together with GSMA, operators, and other industry partners. This collective pledge seeks to drive the standardization and industrial progression of New Calling and inject prosperity into the industry. Thanks to concerted efforts, Data Channel-capable terminals are expected to be available this year.
In respect to standards, Huawei is a proactive contributor, and with other partners, we have made great progress. In December 2021, 3GPP started Release 18, marking the beginning of 5G-Advanced standardization, in which 28 items, such as XRM, New Calling, and enhanced MEC, are defined to enhance network capabilities. Release 18 will be published in the first half of 2024, further paving the way to 5.5G commercialization. Meanwhile, Release 19 is also in motion, introducing more new technologies such as intelligence enhancement, new IoT, HCS, and new media capabilities. With these capabilities, 5G will be applied in even more service scenarios.
Enhancing basic network capabilities and intelligence is key for a better 5.5G Core
To benefit almost every aspect of society as a whole and fully unleash the value of 5.5G, we believe that 5.5G Core still needs to be strengthened from two aspects.
First, basic network capabilities, including enhanced connectivity, a distributed and convergent network architecture, and an enhanced telco cloud platform.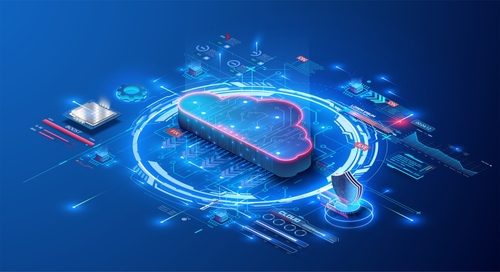 Connectivity enhancement
Release 18 has already defined Reduced Capability (RedCap) to support more IoT scenarios that have low cost requirements. To enable more services and efficiently build a multi-purpose network for IoT, sensing, data communications, and more, Release 19 will bring in the HCS and Ambient IoT (AIoT) technologies.
For HCS, the core network will use the Sensing Function (SF) to collect and process multi-dimensional information for high-precision sensing. To support AIoT, which is set to address the power supply and battery lifespan issues for IoT terminals, as well as facilitate the buildout of low-power, cost-efficient, and wide-coverage 5.5G-oriented IoT networks, the core network introduces the Tag Management Function (TMF). This enables data management, read-write operations, access control, identity authentication, data encryption, and integrity protection for the countless terminal tags.
Together with Hangzhou eSports Center and China Mobile, Huawei completed the world's first 5.5G AIoT application in the venues for this year's Asian Games. The application seamlessly integrates with the digital operations dashboard of the venues, incorporating AIoT-based environmental monitoring in areas such as equipment rooms on a single screen for unified management, thereby enabling highly reliable venue operations.
This application can be seen as the first pilot for AIoT, and as such is a key milestone for 5.5G development. As the related standards continue to mature, AIoT will unleash greater potential and trigger additional service growth.
Architecture enhancement
To build distributed and convergent architecture, wide-area 5G LAN will be applied to achieve Layer 3 and Layer 2 convergence, allowing more industries to have their own private networks.
As early as last year, Huawei had helped Zain KSA launch the first 5G LAN based network in the Middle East and North Africa. This was officially announced during MWC22 Barcelona, and was well received by the industry. Combined with other key technologies like MEC and network slicing, 5G LAN can eliminate the need for wired installation in industrial private networks, as well as address the differentiated and deterministic network requirements from different vertical sectors. With this in mind, Huawei, together with China Unicom, China Information Technology Designing & Consulting Institute (CITC), and Bechoice, helped Xuanwu Hospital build a 5G LAN based stroke treatment platform to support CT scanning, laboratory tests, diagnosis, and intravenous thrombolysis. The time between receiving a patient and applying thrombolytic therapy is drastically shortened to 17-28 minutes.
This groundbreaking application won the GSMA GLOMO's 'Best Mobile Innovation for the Connected Health and Wellbeing' award during MWC23 Barcelona for its tech breakthrough and profound social value.
At the same time, Huawei will further integrate the connectivity capabilities with computing capabilities inside the network to boost edge applications. And to provide an optimal media experience, we plan to adopt advanced media technologies such as MoQ and XRM to combine communications and media capabilities.
Platform enhancement
All of this must be underpinned by a strengthened telco cloud platform that provides cloud-based resources more flexibly. To achieve this, the VM-based platform needs to evolve to support the "VM + Container" dual stack. As the platform goes more containerized and service-oriented, services will also be delivered with more agility.
At the Huawei Product & Solution Launch event during MWC23 Barcelona, Huawei launched the industry's first dual-engine container solution, which can accommodate both VMs and containers under a unified architecture. The solution utilizes key technologies such as programmable high-performance framework, subhealth detection, cross-layer fault demarcation, and storage bypass to further improve carrier-grade cloud-native capabilities, service reliability, and O&M efficiency. To transition towards the ultimate target architecture, which is all-container, Huawei chooses such a deterministic and convergent architecture to address the uncertainties influencing the pace of progress, as well as to realize the convergence of resources, management, and deployment.
Moreover, Huawei and stc have signed a memorandum of understanding (MOU) to establish a Cloud & Core Infrastructure Collaboration (CIC). The two parties will jointly promote the development of new cloud & core technologies, accelerate traffic migration towards Telco Cloud, and build an Autonomous Driving Network (ADN) featuring agile delivery, high reliability, and optimized experiences.
Following this, Huawei will continue to work with industry partners to consolidate the network foundation, stimulate service innovation, and shape a better business landscape.
In addition to basic network capabilities, intelligence must also be added to the core network. This is expected to bring disruptive changes to the telecommunications industry, and the core network is no exception.
Intelligent services
Intelligence is enriching communication content and reshaping the way we interact with each other. During this year's Asian Games, Huawei helped Zhejiang Branch of China Mobile provide a special version of New Calling, providing innovative, intelligent services like real-time translation, fun video calling, and auto transcription. For instance, during a video call, a user could summon the Asian Games mascots — Chenchen, Congcong, and Lianlian — by using specific keywords. For example, saying "Come on, Asian Games!" displayed the image of the mascot Congcong on the screen, adding an all-new dimension to the call. These services allow users to get fully immersed in the spirit of the Asian Games while making calls.
Powered by intelligence, content is increasingly diversifying to include actions, facial expressions, voice, and text. And in the near future, more and more digital humans will be engaged in our daily communications, opening up numerous possibilities for work and life.
Intelligent networks
In addition to services, intelligent technologies will also further empower network connectivity, benefiting more business scenarios through ubiquitous connections. Also, native intelligence will enable natural language interactions between real humans, digital humans, and robots. In this way, the network will be an intelligent communication platform for the whole of society.
Intelligent O&M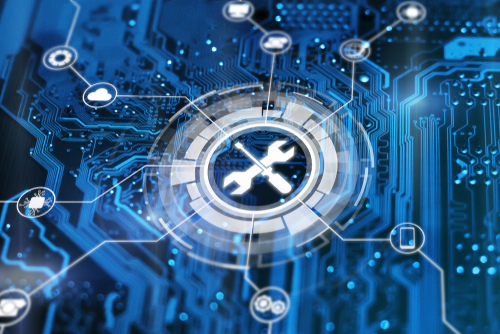 Intelligence will also make O&M simpler than ever. It can assist O&M personnel to efficiently collect and analyze massive volumes of data, as well as plan and manage complex network topologies and configurations. Also, the intent-driven technology can simplify man-machine interactions, making real automation a reality.
Recognizing this, Huawei is working to enhance the O&M intelligence in collaboration with industry partners. This year, TM Forum released the fifth version of its white paper on how autonomous networks empower digital transformation for smart societies and industries, and Huawei is a key contributor in this field.
We also signed the TM Forum's Autonomous Networks Manifesto with other major CSPs during this year's Digital Transformation World (DTW) forum, hoping to set standards and best practices to speed up the adoption of autonomous networks and ignite industry growth. At this forum, the Digital Twin for Network Operations case jointly presented by China Mobile, Huawei, and other partners was awarded the Outstanding Catalyst – Contribution to TM Forum Assets. This fully recognized our efforts to strengthen autonomous networks by integrating industry's best digital twin capabilities and solutions.
By enhancing basic network capabilities and introducing intelligence, we will build a 5.5G intelligent core network featuring service intelligence, network intelligence, and O&M intelligence, so as to enable more businesses and industries move towards an intelligent world. 5.5G Core is now under the spotlight. At the 8th 5G Core Summit on November 14 and 15, thought leaders and industry luminaries will dive into topics including 5G SA, voice, Telco Cloud, autonomous networks, and all the other aspects about the core network.
Stay tuned for more insights and benchmark cases, and discover what really is in a number.
Further reading about Huawei's 5.5G Core
---
Disclaimer: Any views and/or opinions expressed in this post by individual authors or contributors are their personal views and/or opinions and do not necessarily reflect the views and/or opinions of Huawei Technologies.